Support David Sanchez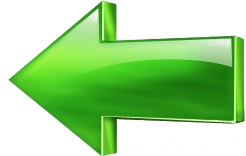 David Sanchez is one of three rookie players for the 2018 Boston Renegades.  He is a 40 year old rookie and has fallen in love with the game of beep baseball.  This former Sargent in the 82nd Airborne division lost his sight to RP (Retinitis Pigmentosa).  Baseball is in his blood.  He grew up playing ball in Puerto Rico.  While there, he was even a bat boy for the National Puerto Rican team.  One of his cousins was drafted to play for the Angels.  He also is friends with a coach in the Major Leagues for the Astros.  Yup, it's in his veins!
If you would like to support David in his first ever World Series, Please follow the green arrow and push the donate now button from the left nav bar!  When filling out the form, there is a button to make the donation in honor of someone.  Here you can choose to make it in David's honor.
David needs your help to get to the World Series.  All funds raised will help cover his airfare, hotels, team registration fee and his share of the team van and gas.  Here is a short video shot by Hunter Weissman we hope you enjoy
How Is David doing for the team?
He became the first ever Renegade to score on the first pitch thrown to him against the Rochester Pioneers in Rochester.  On the season, Sanchez has played in 6 games and is hitting .364.  He is on pace to have the 7th best batting average in team history as a rookie.  Please consider helping him get to the Series!
David on Fox 25
You may have seen David on Fox25 this weekend.  If you are out of town or missed it, check him and his teammates out at this link.  David is wearing #48!
https://www.boston25news.com/sports/baseball-for-the-blind-beep-baseball/796279288