Make a Donation to Help the Renegades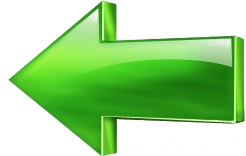 We are using First Giving to help us manage our donations.  Since the Association of Blind Citizens is a volunteer organization, we have no paid positions and your entire donation will go to support the Renegades efforts each season.  Your donation is tax deductible.  We do appreciate you considering donating to our program!   Click the Big blue button that says DONATE NOW on the left side of every page on our web site to make a donation and help the Renegades play Ball!  Or to make things easier for those on mobile devices – click this button.
Purchase the Beepball documentary DVD
The Renegades: A Beepball Story, is about the awe-inspiring sport of Beep Baseball that has blind athletes hitting baseballs and diving headlong into buzzing bases. Beyond the games its about the people and their stories. The film looks at hope, heartache and what it means to play as a team. Produced by produced by Best Dog Ever Films, it debuted in 2012 and has won several awards. For more information about the documentary and to support the team by purchasing the DVD, see our Documentary page.
Help us Hit one out of the Park
The game requires specifically adapted equipment. For example, a 16" softball modified with a rechargeable beeper costs $35, and depending on how hard the ball is hit, may not last an entire game. Furthermore, because we are the only team in New England, we must travel across the country in search of competition. These factors increase the cost for players to participate. The Association of Blind Citizens (ABC) operates the Boston Renegades. ABC is a 501(c)(3) charity, so when you support the Renegades, you receive the maximum IRS deduction.
Beep Baseball means a lot to our guys and your contribution will help the team make its goals on and off the field.
What our players say this sport & team means to them
Aqil Sajjad: "In a world of sighted people where sports are otherwise almost completely inaccessible to the blind, beep ball means I can play too. It means I get to enjoy all the thrill and excitement of a competitive sport, the highs and lows of winning and losing, the preparation and planning for a game, the anticipation for a major tournament, the camaraderie with the coaches and other teammates – in short everything that makes sports exciting"
Evan Silver: "I had long become an adult before I had ever found the opportunity to compete athletically. Beep ball is the primary outlet in my life where I can challenge myself physically and to work together with a team of competitors committed to excellence."
Guy Zuccarello: "Beep baseball represents opportunity to me. It is an opportunity to challenge myself physically and mentally. It is an opportunity to be part of a team striving to achieve a common goal. It is an opportunity to change some certain misconceptions about what people with disabilities can and cannot do. Its an opportunity to leave my white cane on the bench. It is an opportunity to forget about being blind even though I can see less than ever while actually playing the game. Beep baseball IS opportunity"
Fundraising Games
Play a game against the Boston Renegades and SEE what the excitement is about! The Renegades are looking for groups or corporations to play games against. We have a lot to offer your teams. Spend a few hours with the Renegades and get the opportunity to SEE what its like to put play baseball in the dark. By playing the Renegades your team will receive the following:
A great team building exercise allowing your team to see that with teamwork you can achieve things you never dreamed could be accomplished
Teach your team to trust each other by playing baseball with a blindfold on
Give your team an experience they will not forget and some laughs they will remember for a long time
An opportunity to see what it is like to wear a blindfold and hit a ball, run to bases and play team defense
A chance to see visually impaired athletes at their best
These few hours will be a memorable way to teach your team the importance of teamwork, trust and humility. Your team can consist of a minimum of 7 players and we can accommodate any size that you have available. A recommended amount of people to form your team on the field would be 12 people. In return for a few hours of fun, we would appreciate a donation to help support the Boston Renegades costs. It is expensive to play this sport and your group can help keep the Renegades winning tradition alive. Whether its winning games or winning by allowing blind athletes the chance to participate in team sports. Your groups donation can help both the Renegades and your team be true winners.
If you want to better understand how to play the sport check out some of the games basics here
If you have any interest in scheduling a game please contact Rob Weissman