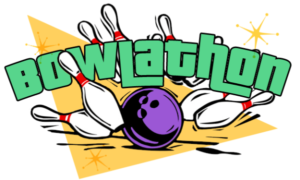 Come support the Boston Renegades by bringing your friends and family for an afternoon of bowling at our Bowl-a-thon fundraiser.  Thanks to the Woburn Host Lions, we have partnered with the Woburn Bowladrome to host the event.  Proceeds from this event will go to help support the Renegades' expenses for the 2017 season,  during which we plan to travel to Lincroft, NJ, Bolingbrook, IL and West Palm Beach Florida.  The cost of the event is $35 per person.
Details of the Bowl-a-thon
Where:
Woburn Bowladrome located at 32 Montvale Ave, Woburn, MA  01801
When:
Saturday, January 28th from 12-2 PM.  Registration opens at 11:30am
Your $35 donation includes two frames of Candlepin Bowling, 2 slices of Pizza and a soft drink.  It is also a donation to the team to help us with our travel expenses.  We encourage people to pre-register.  Pre-registration does not cost anything, but it will help us plan for the food and help expedite your process of getting onto a lane on the day of the event.  Please bring cash or a check made out to Association of Blind Citizens.  We are unable to accept credit card payments at this time.
Pre-register for the Bowl-a-thon
You can register for the Bowl-a-thon using either of the methods listed below.   Pre-registration will really help us plan the number of lanes we need and amount of food to purchase.   Teams will be comprised of five individuals.  Team Captains, please list put your team name on the eventbrite pre-registration form.
Do you use Facebook?
We have set up a Facebook event so that you can see who is coming and you can invite people to join us. If you plan to go to the event and are on Facebook, please purchase a ticket by pre-registering on that page.  The Facebook pre-registration will take you to an event we have created on Eventbrite where you can enter your information, what team you may be bowling on, which Renegade you are supporting and truly help us plan better.  The Facebook link is here.
If you don't use facebook, join us on Eventbrite
If you are not on Facebook, you can go straight to the Eventbrite event to register, here.
Questions?
Please contact  Joe Quintanilla ([email protected]), Larry Haile ([email protected]), or any Boston Renegades team member.